The most perfect drinks for the weather change. Grab a sweater, sit on the porch, and sip on a caramel apple mule.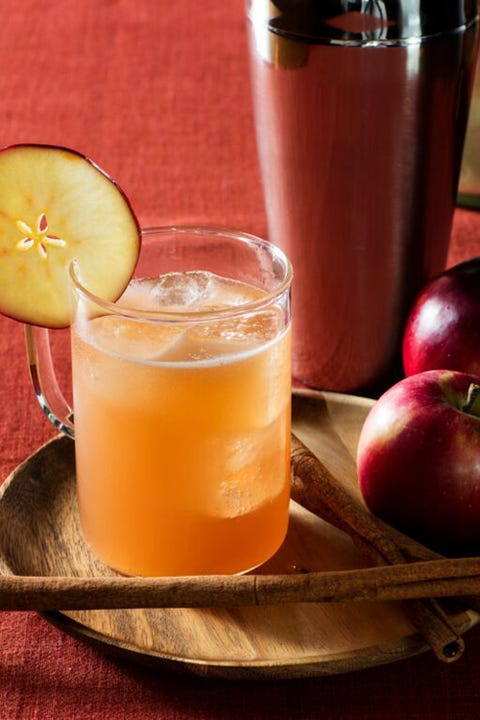 Recipe:
1.5 oz Absolut vodka
.5 oz caramel syrup
1 oz apple cider
Directions:
Shake all ingredients with ice. Strain into a wooden mug over ice, top with ginger beer. Garnish with apple fan.
Boodles + Tonic of Arabia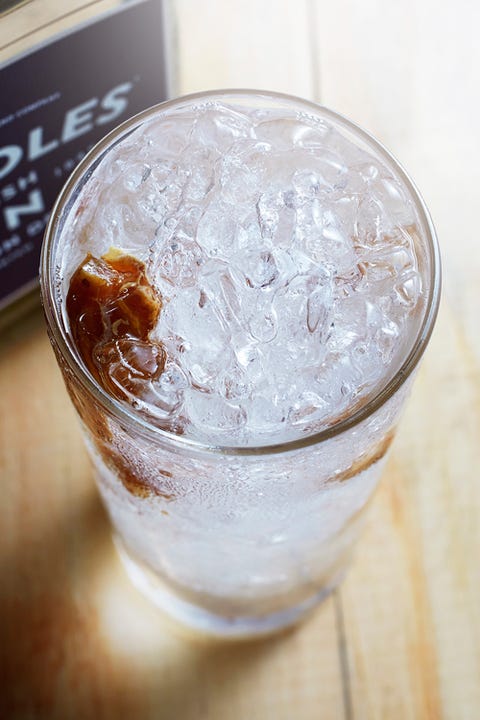 Recipe:
1 oz Boodles Gin
2 oz tonic water
Date for garnish
Directions:
Add ingredients into a glass and stir. Garnish with date and serv
Kahlúa Pumpkin Spice Hot Chocolate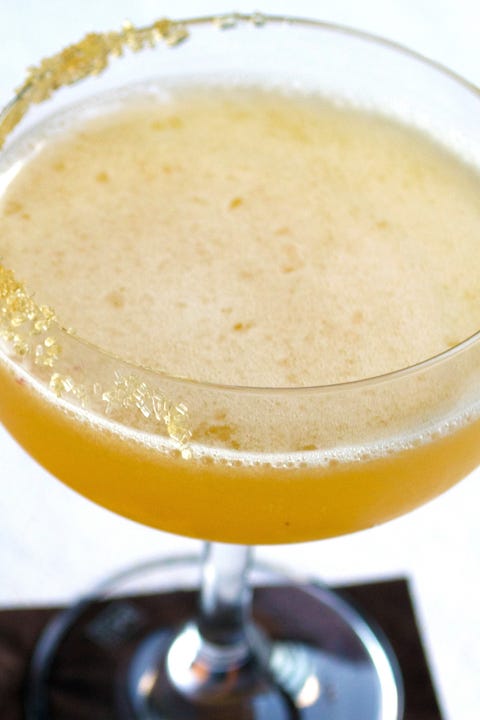 Recipe:
.5 oz Demerara syrup
.75 oz fresh lemon juice
.5 oz Pierre Ferrand orange Curacao
.75 oz Kronan Swedish punsch
1 oz Christian Drouin Coeur de Lion VSOP Pale and Dry Calvados
1oz Facundo NEO rum
Directions:
Lightly half-rim a chilled coupe with a lemon and press into Demerara sugar. Combine ingredients in a cocktail shaker. Add ice, shake, and strain.
From New York City's Vaucluse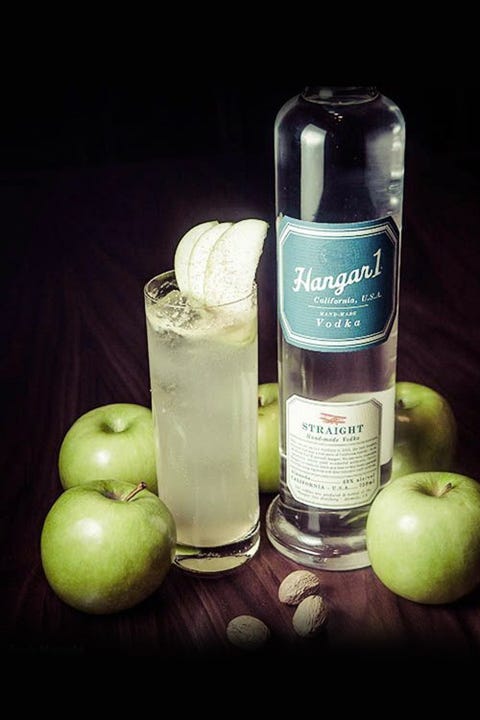 Recipe:
1.5 oz Hangar 1 Straight Vodka
1 oz fresh green apple juice (Granny Smith recommended)
.5 oz lime juice ginger beer
Nutmeg dusting
Directions:
Combine and serve over ice. Garnish with apple fan.
Autumn Cran-Orange Margarita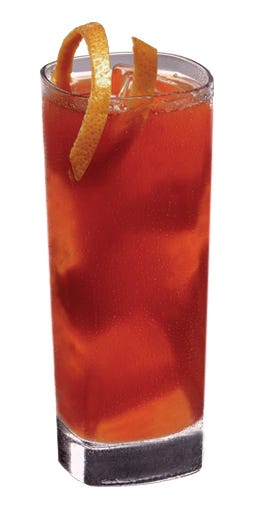 COURTESY OF SAUZA TEQUILA
Recipe:
1.5 parts Sauza Signature Blue Silver 100& Agave Tequila
.5 parts JDK & Sons 03 Premium Orange Liqueur
1 part cranberry puree
Orange peel for garnish (optional)
Cranberry puree:
.5 cup of freshly squeezed orange juice (about two oranges)
.25 cup of sugar
4oz package of fresh cranberries
Preparation: To make the cranberry puree: In a saucepan over medium heat, melt the sugar in the orange juice. Add the cranberries and cook over low heat for 10 minutes. Set aside and let it cool. Blend cranberries in a blender, then strain.
Directions: In a shaker add crushed ice, 1.5 part of Sauza Blue silver, half part of JDK & Sons 03 Premium Orange Liqueur, 1 part cranberry puree and shake to mix. Pour drink into glass and garnish with orange peel.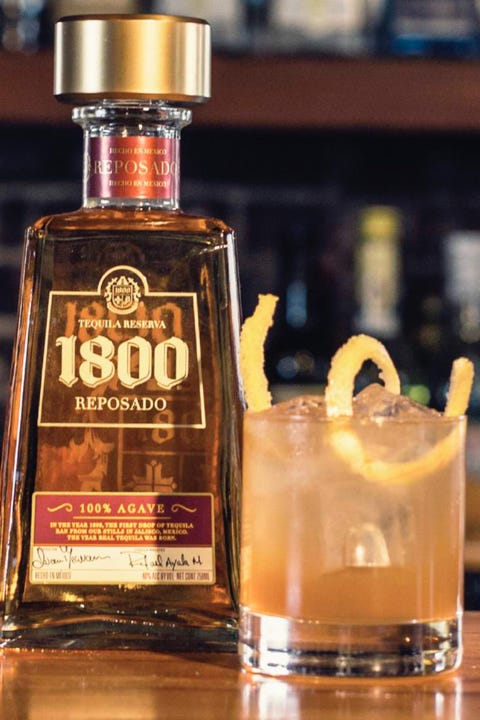 Recipe:
1.5 oz 1800 Reposado tequila
1 oz of freshly squeezed grapefruit juice
.5 oz Fino sherry
.5 oz maraschino liqueur
Directions:
Shake with ice and strain into an ice-filled Old Fashioned glass. Top with soda water and garnish with a grapefruit twist.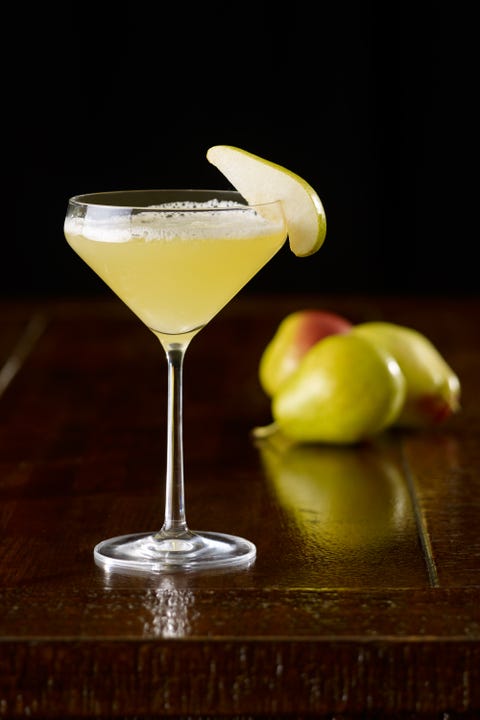 COURTESY OF WOLFGANG PUCK CATERING
Recipe:
2 oz pear brandy
2 oz pear nectar / fresh pear juice
.75 oz fresh lemon juice
.5 oz simple syrup
1 pear slice
1 egg white (optional)
Directions:
Combine pear brandy, pear nectar, lemon juice and simple syrup into cocktail shaker with ice. (If including egg white, add with this step.) Shake and mix well. If egg white was added, be sure to shake vigorously. Strain into martini or coupe glass. Garnish with pear slice.
From Wolfgang Puck Catering, various locations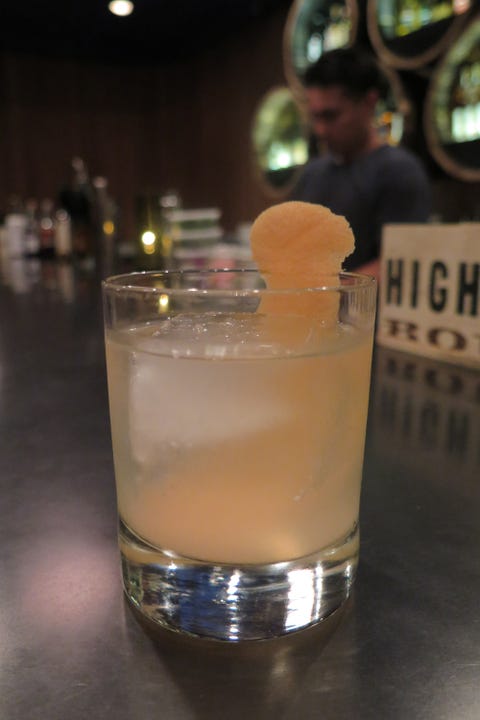 COURTESY OF PLAYA PROVISIONS
Recipe:
2 oz Plymouth Gin
1.25 oz elderflower liqueur
1.25 oz grapefruit juice
2 dashes rhubarb bitters
Grapefruit peel (for garnish)
From Grain at Playa Provisions in Playa Del Rey, CA
Grilled Peach Old Fashioned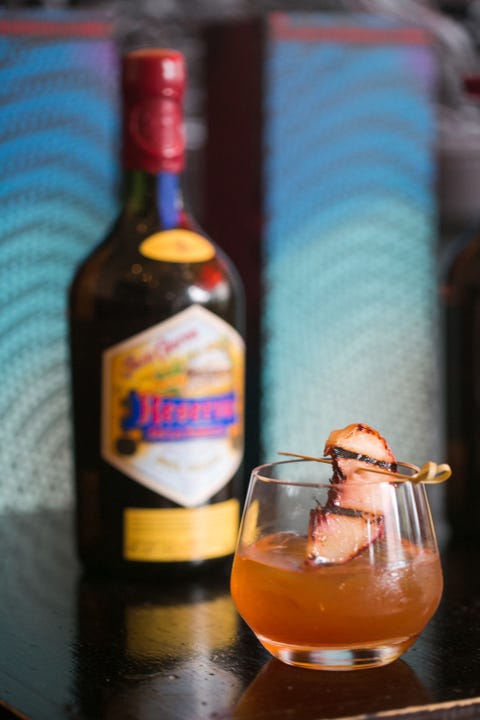 Recipe:
2 oz Reserva de la Familia
.75 oz Carpano Antica
1 slice of a fresh yellow peach
2 Italian Amarini cherries (Luxardo)
2 cubes of Demerara Sugar
3 dashes of House Citrus bitters
1 slice of a fresh grilled peach (for garnish)
Directions:
In a mixing glass, muddle peach, cherries, sugar and bitters. Add Reserva de la Familia and Carpano Antica and stir to combine. Strain over fresh ice in a rocks glass and garnish with a grilled peach slice.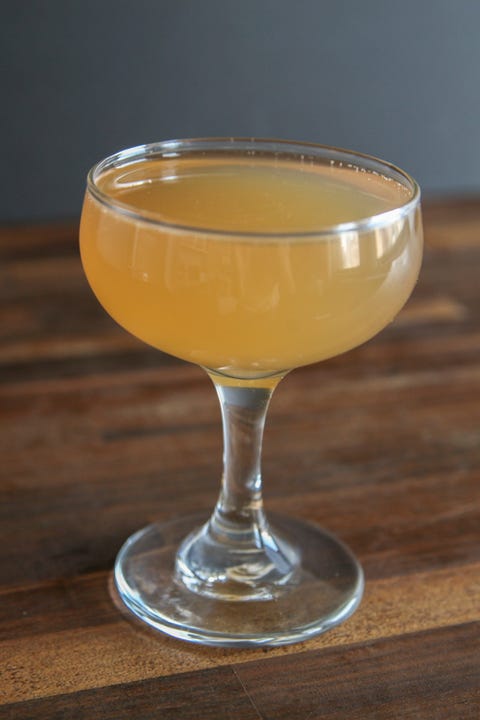 Recipe:
1 oz Cutty Sark Prohibition Edition scotch
.5 oz single malt scotch
.5 oz Grand Marnier
.5 oz Lillet Blanc
.5 oz Dolin Dry vermouth
.25oz Black Pepper Tincture
Directions:
Stir over ice and strain into a coupe glass. No garnish.
From The Up & Up in New York City